Beschrijving
Main features Specifications
■ Total length: 425 mm
■ Full width: 198 mm
■ Wheelbase: 256 mm
■ Secondary reduction ratio: 1: 2.6
■ All equipment weight: 1500 g
■ 4 Gear rear transmission
■ Newly designed closed gearbox
■ Four-wheel independent double-wishbone suspension
■ New Front short suspension arm
■ High-performance vehicle height-adjustable oil damper
■ Resin made one-piece main chassis
■ Aluminum motor mounting plate
■ RWD exclusive high angle steering system
■ 49mm bone rear universal shaft
■ LS Rear lower suspension arm
■ New design narrow scrub knuckle
■ Large Rear Diffuser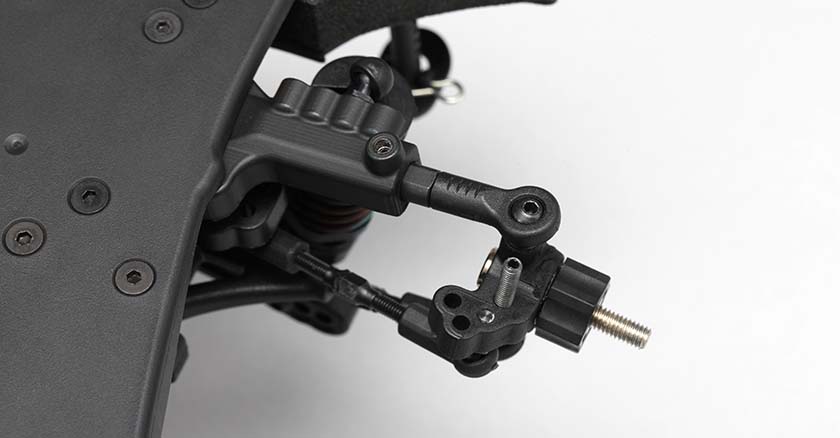 More steering angle due to the new Short Suspension Arm which has redesigned to prevent interference with wheels, besides the location of the steering stopper had also refined.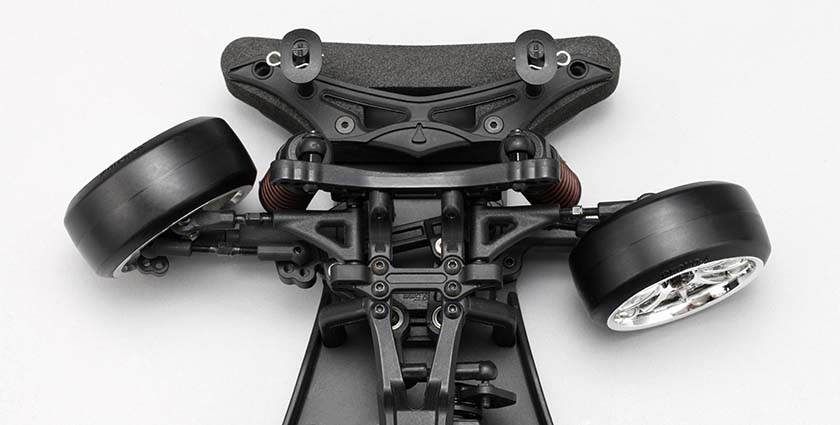 Good enough wide tread at front section delivered more practical Alignment and Ackerman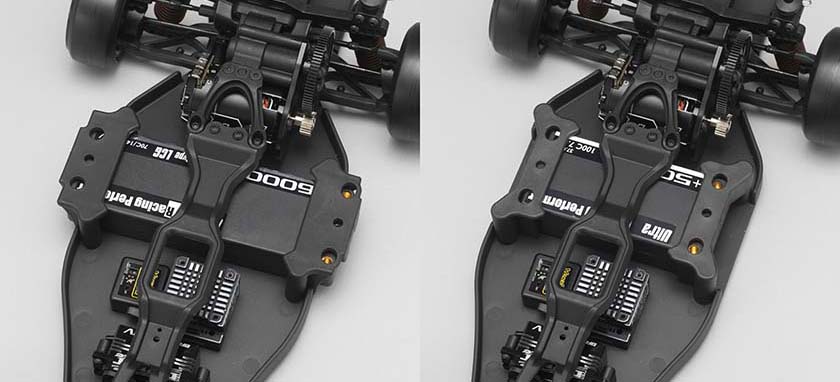 Standard RC Car Battery is all possible to use at the YD-2E series.  Standard size Li-po Battery, NiCd, Nickel-metal hydride, such as 6-cell battery also available.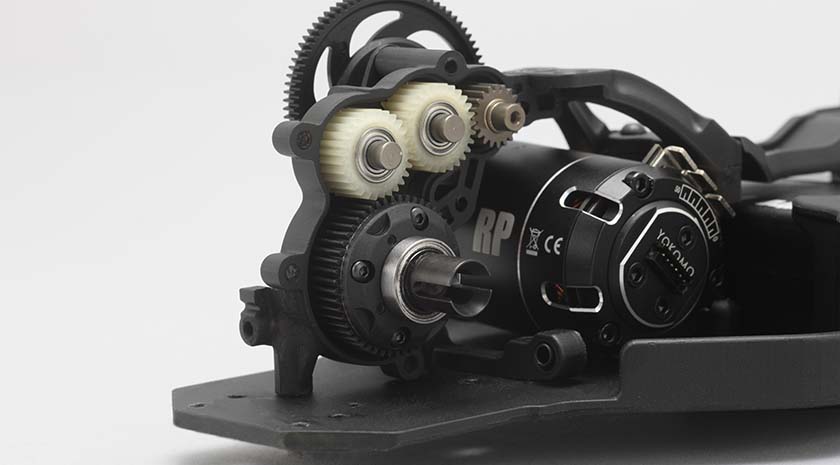 As a drift car, a 4-gear transmission of innovative design. By setting the motor horizontally, it prevents the left-right balance from collapsing due to the counter-torque of the motor and derives the neutral steering characteristic. On the other hand, since the rear traction increases with the throttle ON, it is possible to derive a sense of stability and acceleration at the time of exiting the corner. The enclosed type gearbox is also attractive for its high dust resistance.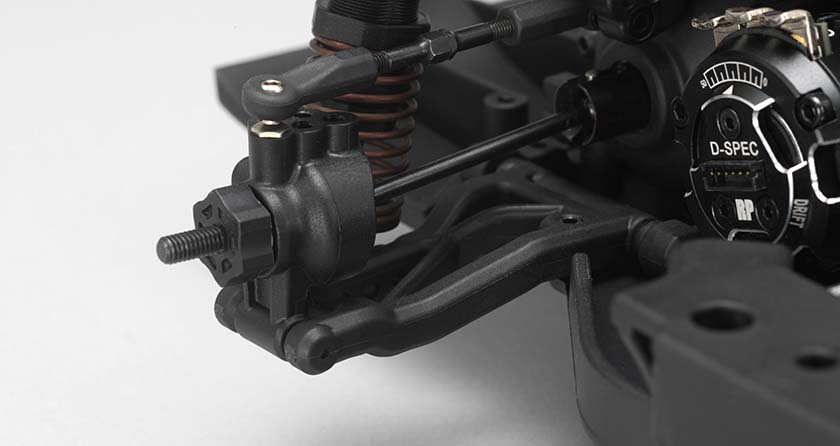 The rear suspension arm is LS Suspension Arm for more than enough stroke.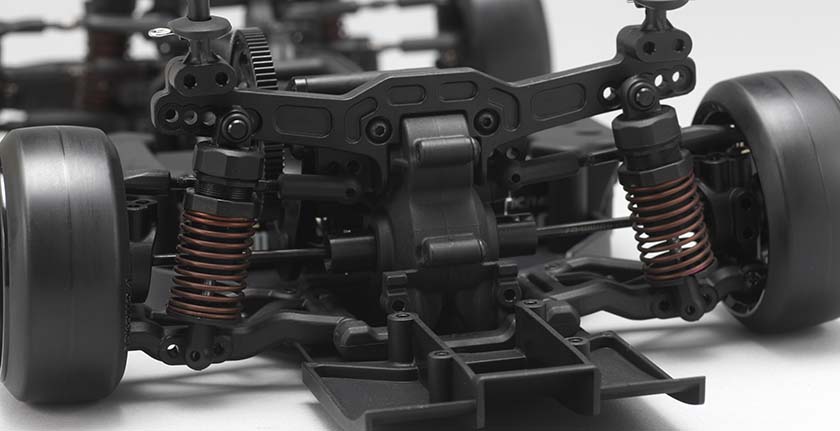 The resin working oil shock of smooth operation enables traveling with a high level of ground contact. Since it is a vehicle height adjustment type, you can change the height of the car simply by rotating the spring tensioner, and it also supports springs of various lengths. Of course, by adjusting the damping force finely by changing shock oil or piston, the optimum setting can be obtained according to various road surface and driving conditions.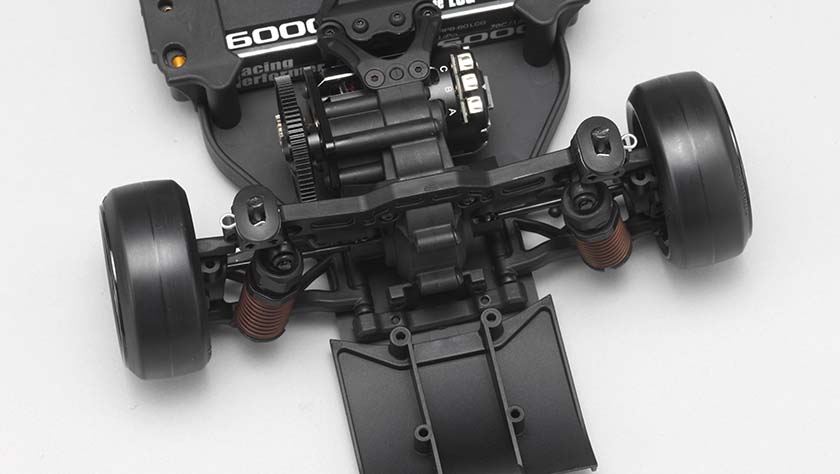 Reduced Rear Toe-in for more acceleration and smooth drifting at the same time.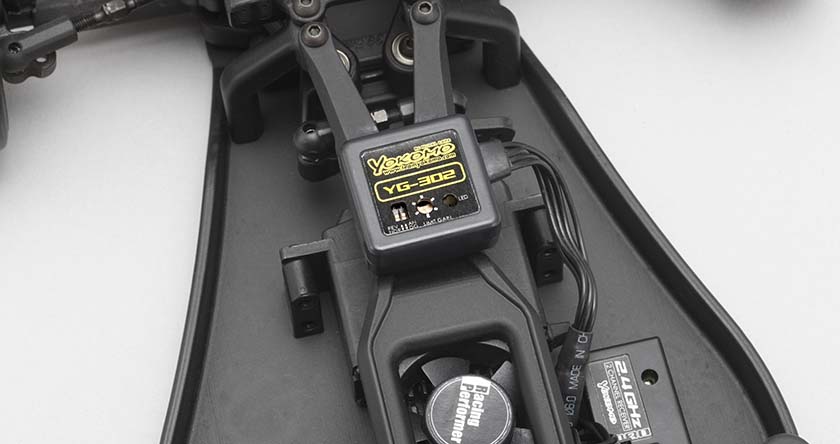 YG-302 boasts the performance of the expert driver's acclaimed gyroscope. By steadily reacting to the slide of the machine, by suppressing excessive steering movement, we realize a natural countersteer like an actual car. If it is a transceiver that can adjust three channels, it is possible to adjust the gain (gyro sensitivity) on the transmitter side.
The pictures are the assembled samples on the prototype. It may changes at the production version without notice.
The kit does not include body, wheels, tires, motor, batteries, pinion gear, steering gyro, and other R/C electrics.